The Fall Tour was a huge success. With an overflow crowd filling our tour bus, requiring an additional van. The group spent all day Saturday traveling the Leelanau Peninsula near Traverse City, Michigan. Many of the attendees arrived on Friday to take advantage of the self driving tour planned in the area. The weekend was kicked off on Friday, October 9th with a program and self-driving tour of barns and farmsteads within Sleeping Bear Dunes National Lakeshore. Seven sites were staffed and open to exploration are not typically open. The National Park Service, a governmental owner, brings attention to the preservation of our cultural history and tourism through their work preserving the barns and farmsteads of Pt. Oneida Rural Historic District, a significant rural and agricultural community from 1875 – 1945. Park staff and volunteers provided tours and information as we explored barns, outbuildings and homes.
Our Friday evening gathering at the museum in Empire, Michigan provided an opportunity for attendees to meet and greet. Local historians provided additional information about the history of the area.
The Saturday tour included visits to five historic barns and farmsteads. The owners went above and beyond in guiding us around their properties and providing a glimpse of the incredible effort and sacrifices they have made over the years to restore and maintain these wonderful farmsteads. Our visit to Cherry Basket Farm included an "Over the Top" lunch provided by Tom & Marsha Buehler. Tom & Marsha were recipients of Barn of the Year awards in 2014 and 2015 for two barns on their historic farmstead.
The bus tour provided attendees with an incredible view of the peninsula during the Fall season. Details of each stop were provided by Julie Avery of MBPN during the drive. Additionally, Laura Quackenbush, curator and historian with Sleeping Bear Dunes National Lakeshore, provided insight about the history of the area and communities. As it turned out, our bus driver, Barry Mazurek, was born and raised on a farm in the local area. He recounted his experiences in farming, and his eventual sale of his farm. His story proved the resilience of those in the community.
We made a surprise stop at Leelanau Prints, an art gallery in a barn. The artist/owner, Douglas Racich, was shocked to have our bus pull up, but pleased to see us.
Our Saturday tour ended at DeYoung Farmstead with a presentation by Steve Stier detailing his efforts to restore the electric powerhouse built by Louis DeYoung.
A big THANKS goes to all of our barn sites for sharing with us as well as our programming partners. Special thanks go to our tour planning team that includes: MBPN's Julie Avery, Janine Saputo, Steve Stier, and Vera Wiltse; and laura Quackenbush and Kimberly Mann of Sleeping Bear Dunes National Lakeshore.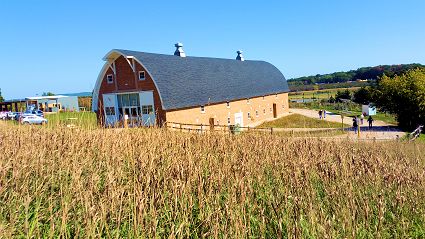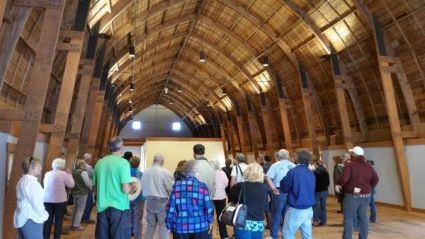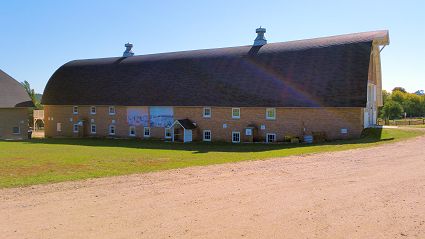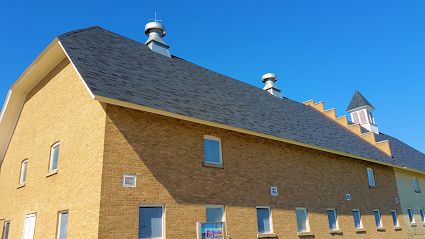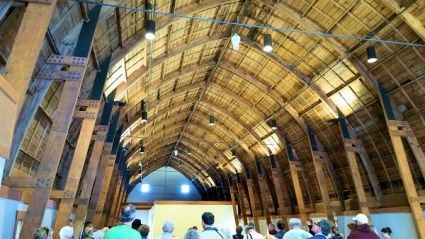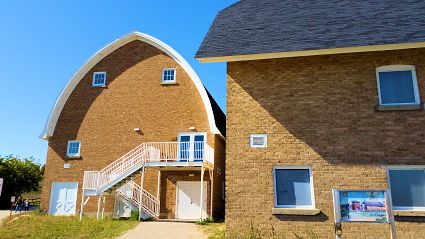 Sunday was a special day at the Cathedral Barn on the grounds of the historic Barns Park at Grand Traverse Commons. Both Brianna Bidwell, Cathedral Barn manager, and Karen Schmidt, Board Chair of the Botanic Gardens at Barns Park, provided a wealth of information about the facility. Karen Schmidt let us roam the grounds and buildings and then stayed on to answer a number of questions from our members.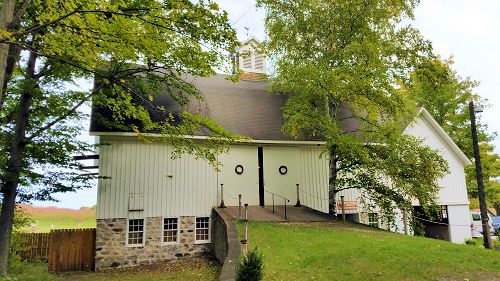 Cherry Basket Farm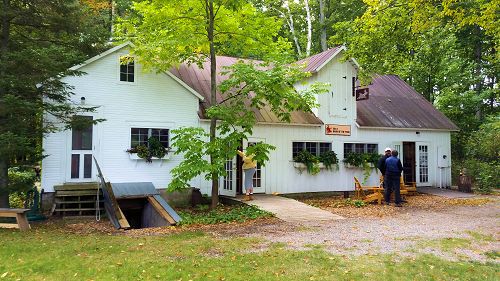 Cherry Basket Farm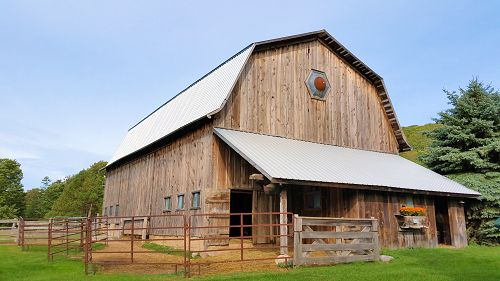 Great Lakes Ranch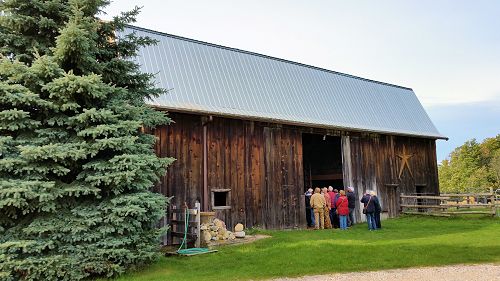 Great Lakes Ranch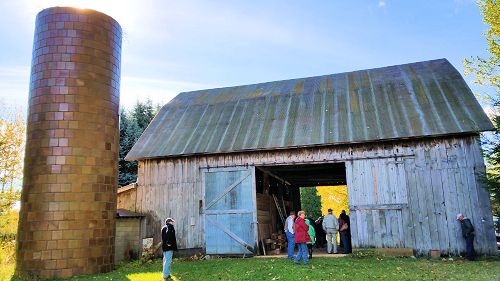 Reinhardt Farm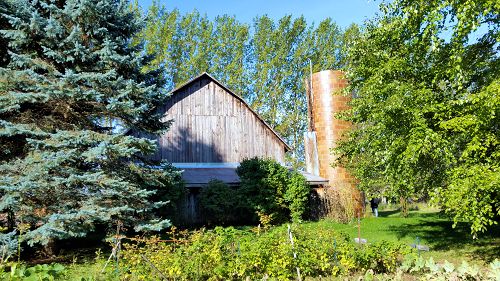 Reinhardt Farm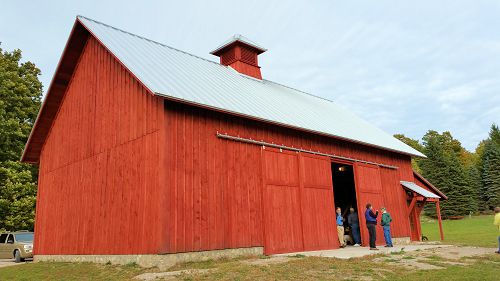 Three Barn Farm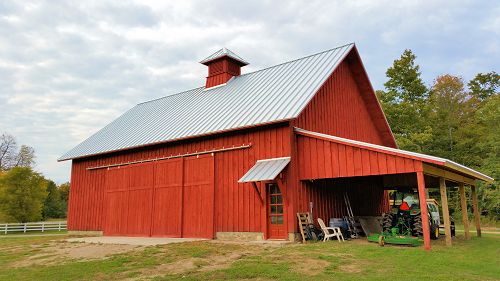 Three Barn Farm
Our Driver Barry Mazurek