History of MBPN
The Michigan Barn Preservation Network (MBPN) was founded at Michigan State University in March 1995, and at the First Annual Meeting on March 2, 1996 there were 149 members.
The Object of MBPN according to the By-Laws is "to promote appreciation, preservation and rehabilitation of Michigan barns, related farmsteads, and rural communities."
A Special Tribute by the Michigan Legislature states that, "Membership is open to all individuals, groups, or organizations interested in furthering the object of the Network. Promoting public awareness of the value of barns to individuals, families, businesses, communities and our society in general is important. Doing so will preserve a part of our past and assure a link between the generations."
"Barns symbolize positive qualities of American character: strength, honesty, endurance, security and family stability. They remind us of our heritage and help tell the story of rural life. They serve as landmarks while fulfilling the purpose for which they were originally designed, housing agricultural products and animals. With maintenance and some adaptations, they can serve us well for many years to come."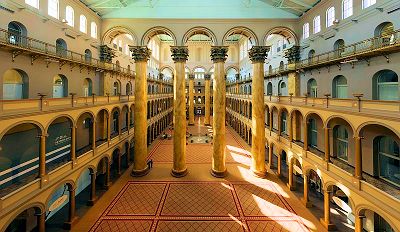 One event that helped to spark MBPN's establishment in 1995 was the March 1994 raising of an old Michigan barn at the National Building Museum in Washington, D.C. A group of largely urban volunteers under the direction of Dave Ciolek, a Michigan barnwright, spent two days raising a small post and beam barn from Eaton Rapids, Michigan. The event was featured in The Washington Post and later in the National Trust's Preservation magazine. The barn remained on display until the following September and was visited by tens of thousands.
This widely publicized raising demonstrated the interest and value that the general public places in preserving rural architecture and barns in particular. Some of the MBPN founders in Washington that weekend were amazed at the enthusiasm of the volunteers many of whom had no previous experience with rural architecture or construction. It was evident that barns evoked a strong and widespread interest with men and women, young and not so-young, and urban and rural residents, and this convinced the Michigan participants that an organization was needed to focus this support to preserving barns.