Portage Township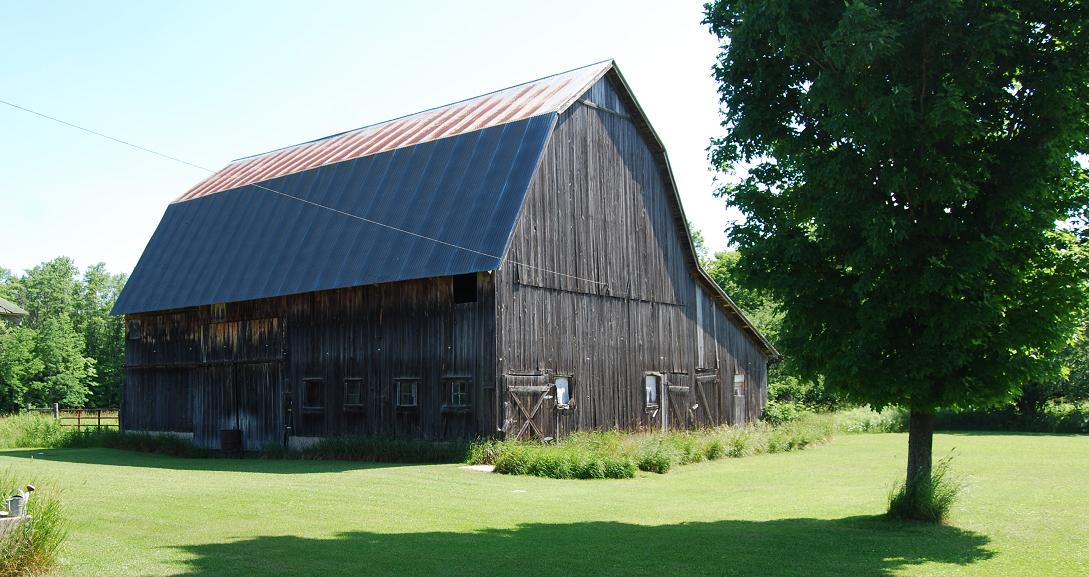 Po1. (east of Rte. H33; SW¼ sec.30, T.44N.-R.11W.)
This barn is is thought to date back to the 1920s or earlier. Part of its floor is concrete; part is dirt. Its sheet metal roof is on top of cedar shakes. Like most farm barns of the area, its main purpose was to house milch cattle, a team or more of workhorses and to store hay for winter feed. For the last several years it has been used as a storage facility.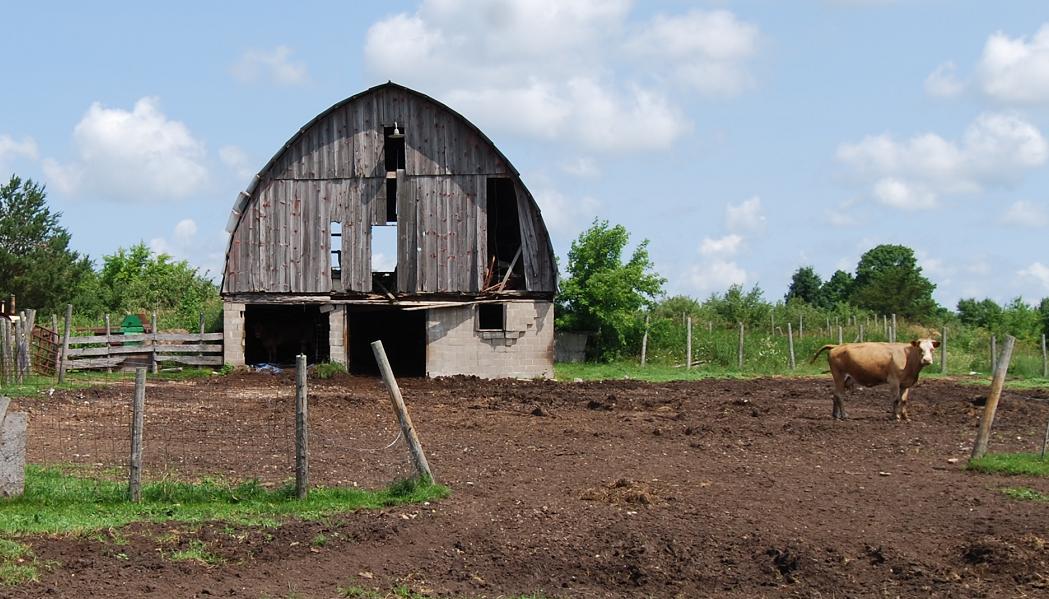 Po2. (east of County Line Rd.; SW¼ sec.7, T.44N.-R.12W.)
This barn, originally used as a dairy barn, was built in the late 1950s for George Zellar. Todd Zellar, grandson of George, is currently cleaning it up and plans to put new ends on it this fall, and then plans to use it to store hay and as a calf barn.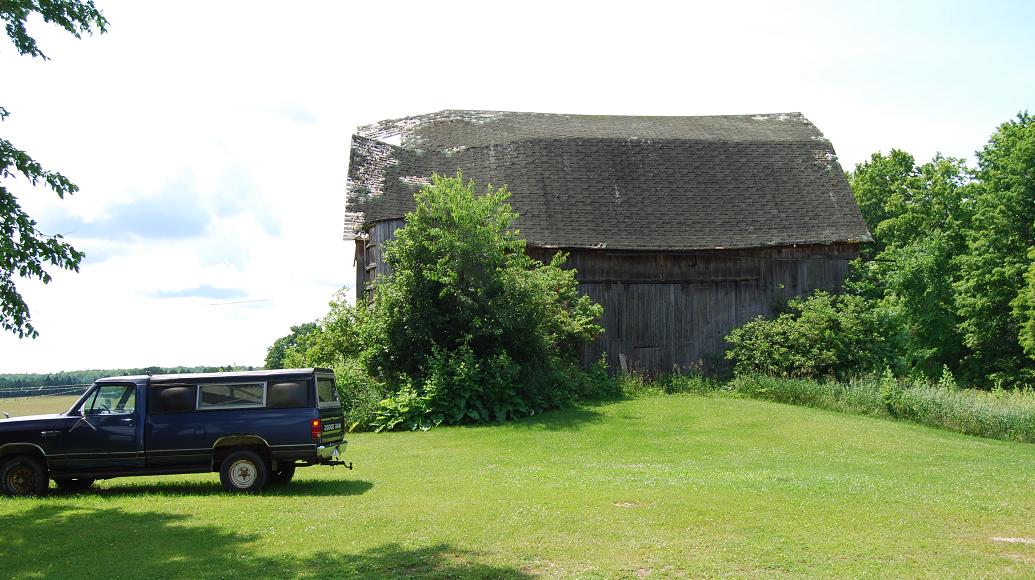 Po3. (south of Ketola Rd.; NE¼ sec.7, T.44N.-R.12W.)
This barn is thought to have been built in the early 1900s for someone whose surname was Thibideau. It is a former hay and dairy barn, the stanchions of which are still within the building. The barn has been used only for storage since the mid 1990s.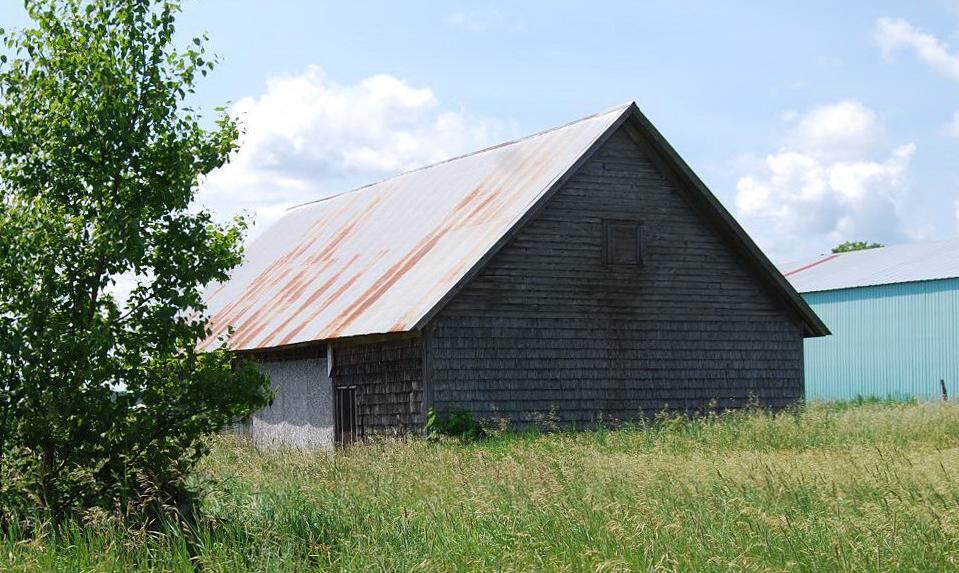 Po4. (east of County Line Rd.; NW¼ sec.7, T.44N.-R.12W.)
No one with information about this barn was found within the area.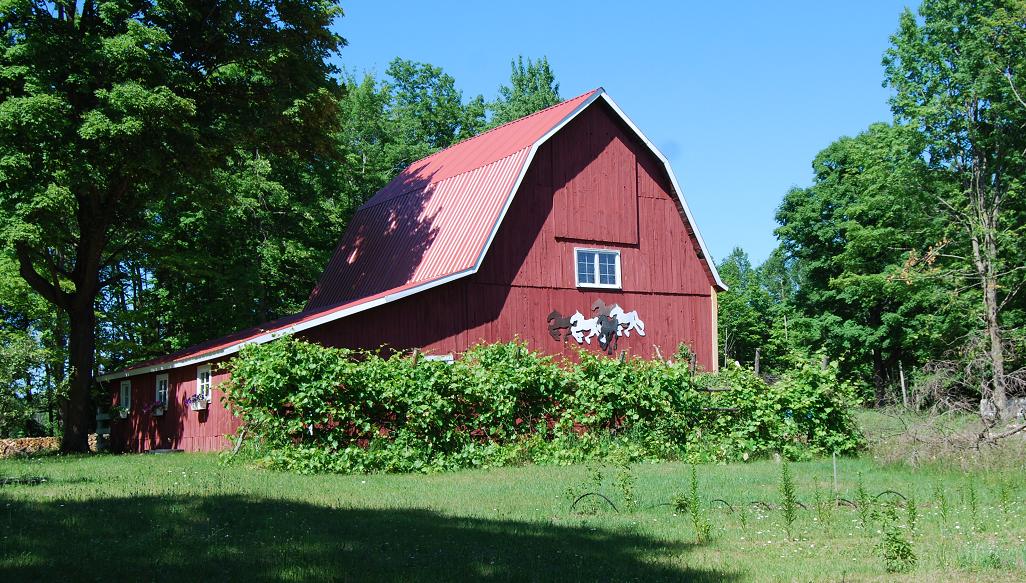 Po7. (north of Sandtown Rd.; SW¼ sec.17, T.44N.-R.11W.)
This barn is thought to have been built in the 1940s. On a small farm, it seems likely that it housed a cow or two to supply the resident family and also very likely some pigs and chickens. The door at the top on the road side, which is shown, slid down and hay was pulled up to that level using pulleys, to put loose hay in the loft. The current owners, Ken and Debbie Zellar, added some of the windows and the decorative the "horses" in the early 1990s. The barn is now used largely for storage, including baled hay.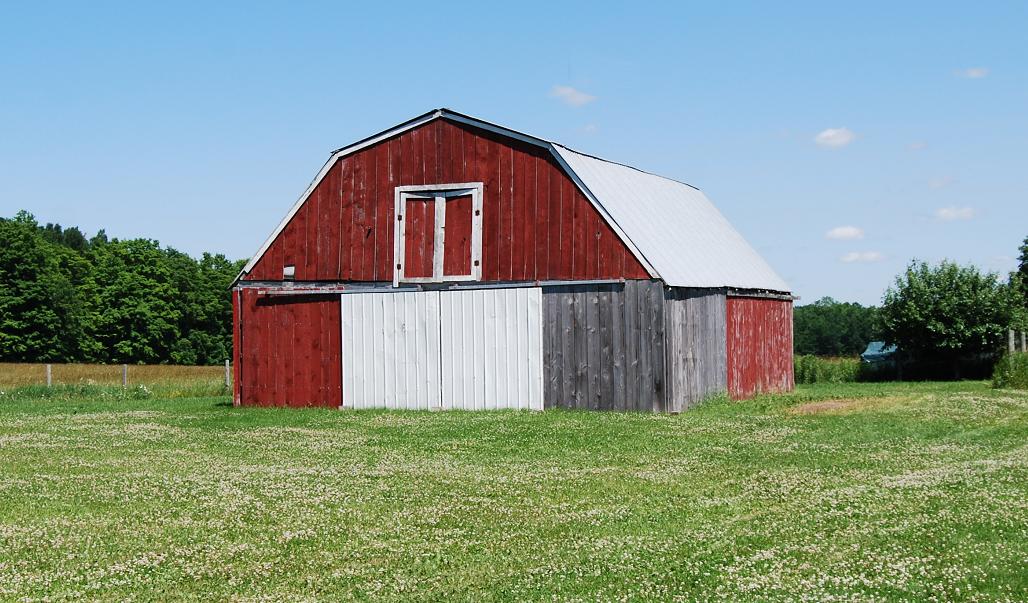 Po5. (east of McGahn Rd.; SE¼ sec.17, T.44N.-R.12W.) Extra no. 17:
The owner of this barn indicates that nothing is known about its origin or its original use. With that lack of information and other considerations -- e.g., its possible age -- it seems best to include this an "extra."