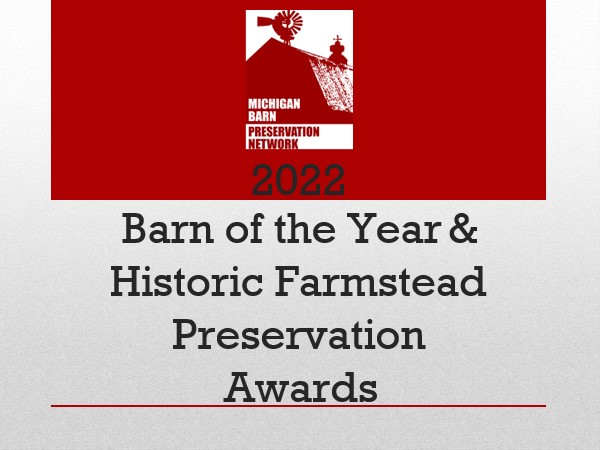 See pages 4 – 6 in the Spring 2022 Newsletter for stories about the winning barns.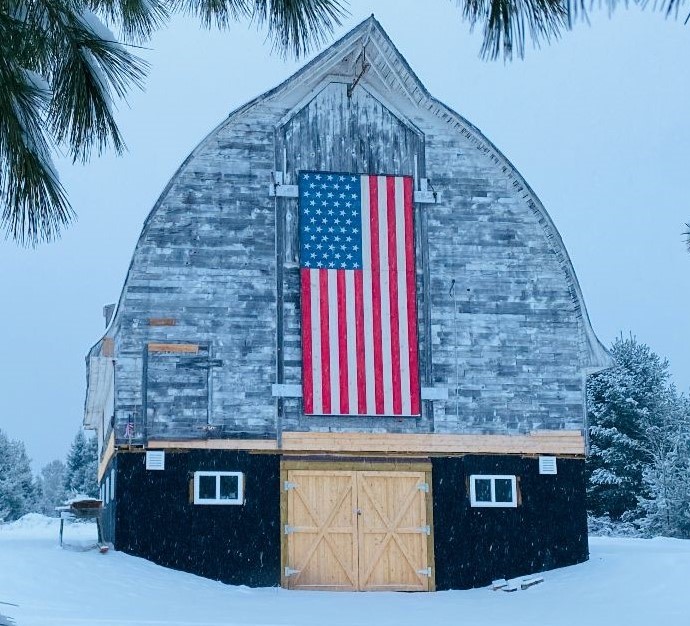 American Boy Farms
Location: Cheboygan, MI (Cheboygan County)
Owners: Toni & Josh Johnson
Contractor: Perry Neuman
Distinguishing Features: Gothic-style with a unique arched roof formed by trusses made from 1"x4"s; iconic flag.
Year Built: Early 1940s
Category: Continuing Agriculture – Family
Use: Preserved and moved to new site for 5th and 6th generation
---
Weisberg Barn
Location: Milford, MI (Oakland County)
Owners: Matthew & Joan Weisberg
Restorer: JDS Historical (Dean Sutton)
Year Built: 1870s
Distinguishing Features: Cupola and "barn red" paint
Category: Adaptive Reuse – Family
New Use: Hangout for family & friends, exercising/workout space and storage.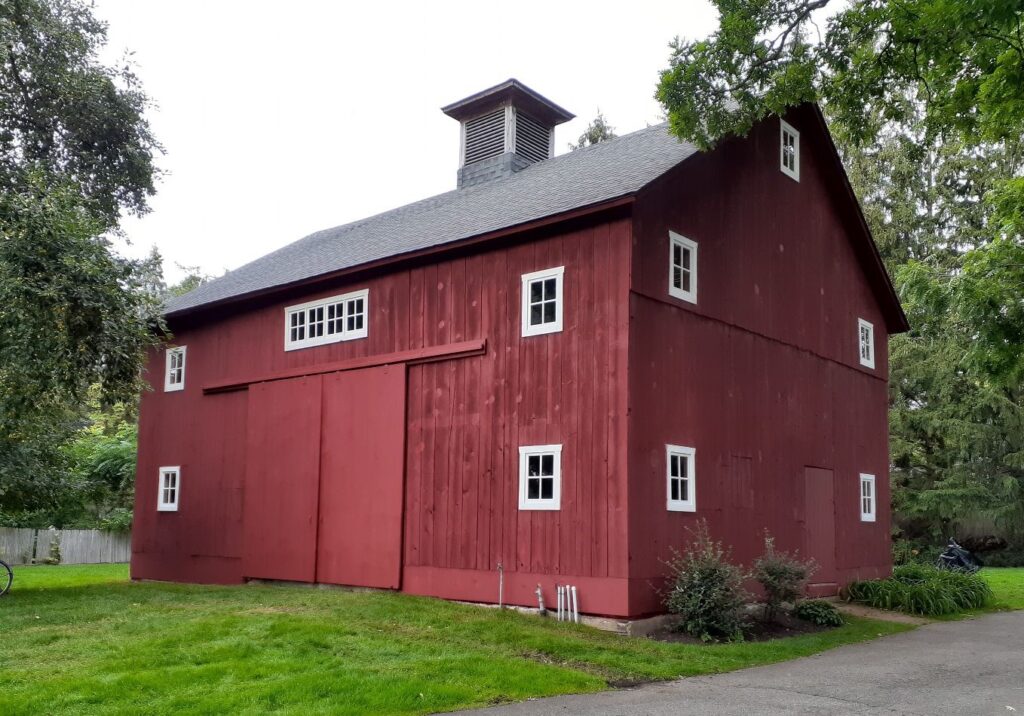 ---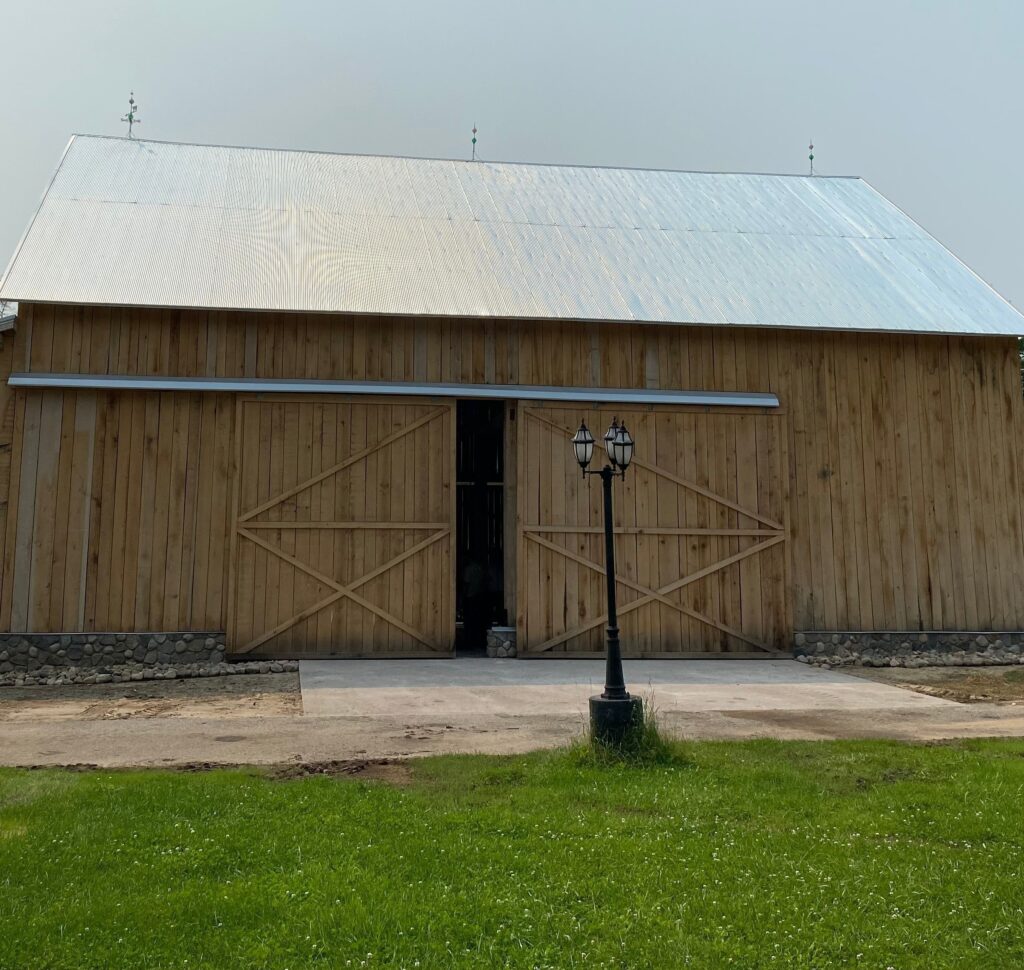 Griffin Barn
Location: West Branch, MI at Ogemaw County Fairgrounds
Owner: Ogemaw County
Donor/Applicant: Family of Bob Griffin by his son Bob Griffin, Jr.
Year Built: Early 1900s
Distinguishing Features: 60' x 40' gable-roofed bank barn with hand-hewn beams
Category: Adaptive Reuse – Non-Profit
New Use: Community building in antique village at fairgrounds
---
The Olde Stone Porch Barn
Location: Ionia, MI (Ionia County)
Owners: Conley Family – Warren, Sharon and Kiel
Year Built: Two phases – 1850s and 1880s
Distinguishing Features: Gable-roofed barn on farmstead with unique brick and granite stone house
Category: Adaptive Reuse – Commercial
New Use: Wedding & event venue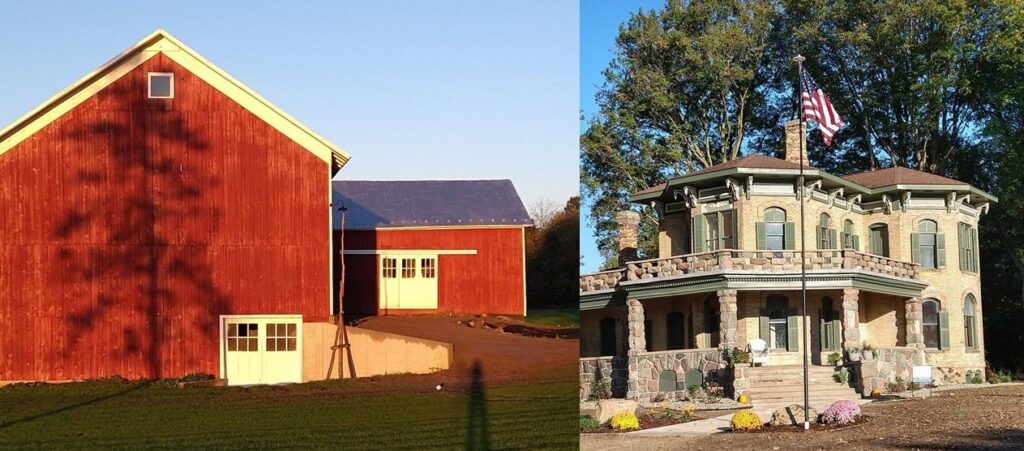 ---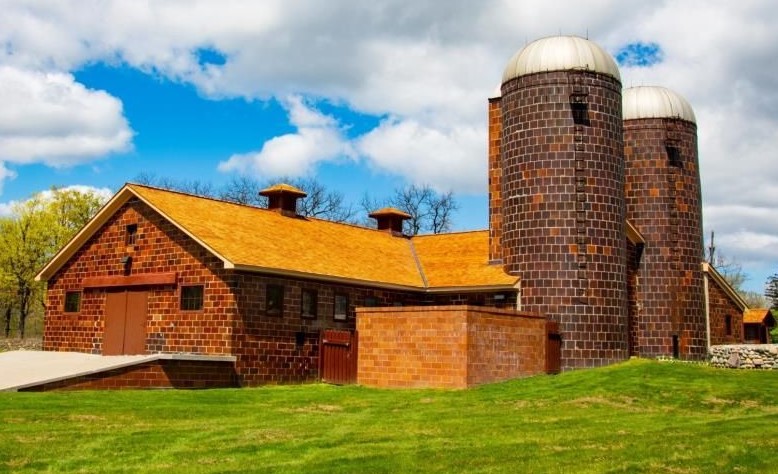 Rochester Hills Museum at
Van Hoosen Farm
Location: Rochester Hills, MI (Oakland County)
Owner: City of Rochester Hills
Applicant: Patrick McKay, Museum Manager
Year Built: 1927 for Dairy Operations
Distinguishing Features: Glazed block exterior of barn and 2 silos
Category: Farmstead Adaptive Reuse – Non-Profit
Use: Local history museum complex with other preserved barns and milk house. Wedding venue and event rental.
---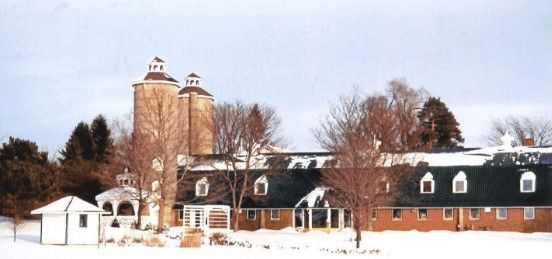 Maxwell Farms
Location: Washington, MI (Macomb County)
Owners: Dr. Case & Peg Hoonhout
Year Built: 1930s for Grade A dairy operations
Distinguishing Features: Farmstead with main residence, several barns, carriage house, farm hand house, milk house and shop, all restored by the Hoonhout family over 40 year period.
Category: Farmstead Adaptive Reuse – Commercial and Family
Use: Stony Creek Veterinary Hospital and owner's residence