Upcoming MBPN Conference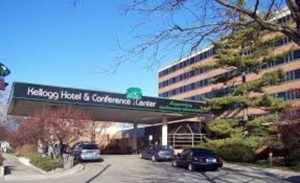 Saturday, Feb. 29, 2020
The MBPN Annual Conference is returning to East Lansing as part of MSU's Agriculture and Natural Resources Week. (The barn tour will be scheduled for a late-summer or early-fall date.)
Registration: $60 members; $100 non-members. Click here. 
Venue: Kellogg Center, 219 S Harrison Rd, East Lansing, MI 48824 (See below for overnight accommodations.)
Program
The day-long event will start with registration and coffee & muffins from 8 to 9 a.m. followed by the Membership Meeting from 9 to 10 a.m. 
Morning Speakers:
Keynote: Old Barns as Art – Port Austin's Plan for Cultural Tourism

Carl Osentoski, executive director of the Huron County Economic Development Corporation, will discuss how Port Austin came up with a creative way to repurpose barns and preserve a piece of local history. He'll showcase the Thumb Area's rural arts and tourism project, in which artists from Detroit reconceived three Port Austin barns through environmental adaptation, sculpture and mural art. These art installations shed new light on adaptive reuse possibilities for old barns.
Photos 1 & 2: "Secret Sky" by artist/architect Catie Newell debuted in 2019 and has received national acclaim.
Photo 3:  Barn boat sculpture by Scott Hocking entitled "Emergency Ark."
Photo 4: Pigeon mural (34-ft high) painted by Steve and Dorota Coy, who call themselves the Hygienic Dress League. 
Hex Signs – Magic Symbols or Pure Decor?
Storyteller Jim Mulvaney will present the history of Pennsylvania Dutch hex signs and their possible meaning. He'll show how hex signs are made and identify a Michigan source for reproducing them on light-weight aluminum for easy mounting on barns. 
He'll also entertain us with paranormal tales:
A spooky story of a farmer on a windy farm
One man's bad experience with getting what he asked for in a hex sign
The true value of two witches in every dairy barn
Lunch
The lunch program includes:
Barn of the Year Awards to recognize preservation efforts and honor Michigan barns that exemplify outstanding character. 
Live auction to benefit MBPN featuring Williamston auctioneer Chuck Chestnut. (Interested in donating items for the live auction? Contact Jeanette Routhier at jrouthie@umich.edu or 810-287-5634.)
Afternoon Speakers
"Someday Farm" – Reimagining What Our Barn Could Be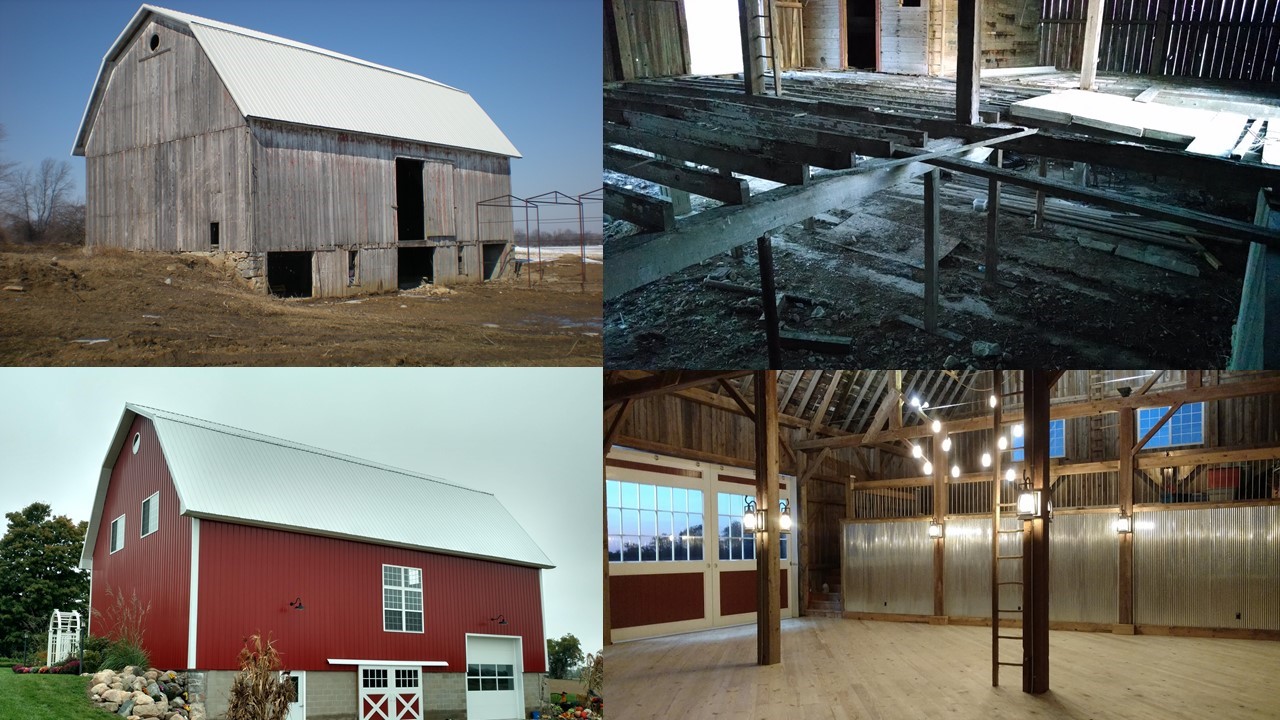 Colin Herren, a general contractor in Mt. Pleasant, built his home on the outskirts of town and bought additional acreage when the adjacent abandoned farmstead went up for sale. He and his wife Amy deemed the deteriorating barn a someday project and spent the first few years clearing six acres of overgrown timber, brush, old implements and trash.
The barn required stabilization in 2012 after a harsh winter caused a near collapse and more repair in 2014. Then "someday" really came in 2015 when they officially started serious restorations so the barn might last another few generations. After each mini success, they saw that the barn could be more than they originally imagined. Their efforts came to fruition in the fall of 2018 when they hosted 400 people at the barn for their daughter's wedding.
Duplicating the Walt Whitman Barn
Good Intentions Gone Awry…
Jim Bowes inherited his grandfather's property – 20 acres of unimproved woodland in Midland County. To honor his grandfather, Jim wanted to erect a post-and-beam building as a vacation home. The inspiration for his design was Jeanette Routhier's model of the Walt Whitman barn.
Jim and Jeanette will tell their tale of the process – from the vision in their hearts to the standing structure they enjoy today.
Rest assured, vision rarely equals final outcome. 
Kellogg Center Housing
Room rate: $125 + 13% = $141.25.
Call 800-875-5090 and refer to the Group Code: 2002BARNPR or
Block Name: MI Barn Preservation.
For online booking, go to www.kelloggcenter.com
▪ Click on the "Reservations" link at the top of the page
▪ Select "Book Now Online" link
▪ Enter arrival, departure, rooms, and number of adults / children
▪ Select "More Options" and enter your Group Code: 2002BARNPR
▪ Click "Check Availability"
---