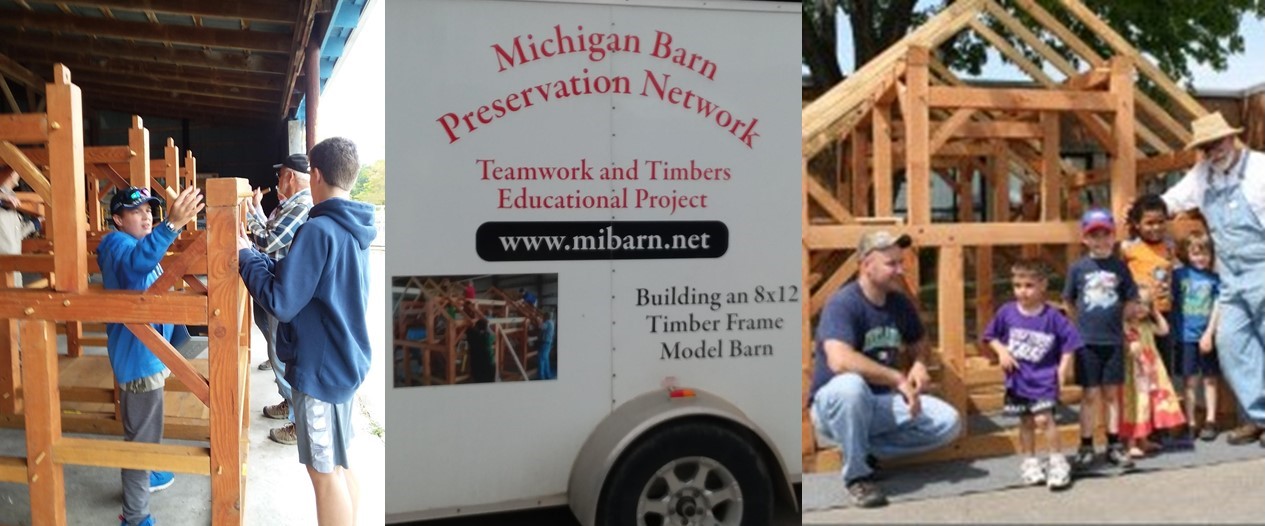 MBPN's youth barn raising is a one-of-a-kind learning opportunity that provides information, exposure and experience through a traditional community barn raising common in Michigan communities during the late 19th and early 20th centuries. Similar to husking bees, quilting bees, and other shared work activities, neighbors depended upon each other to accomplish what they could not do alone.
Students of all ages can erect a quarter-scale, timber-frame model barn. These 3-D hands-on, life-size puzzles routinely travel to classrooms to demonstrate historic construction techniques while challenging students to use their math, science, and engineering skills. And of course, learn to work as a team.

Teamwork & Timbers Events
The Teamwork & Timbers program is taking bookings for 2023. Contact MBPN to ask about scheduling T&T for your group.
On the Schedule:
Oct. 8, 2023: Waterloo Farm Museum, Grass Lake
Past Events
Nov. 7-12, 2022: Association for Preservation Technology International (APT) Conference in Detroit 
Oct. 1, 2022: Heritage Festival at Meridian Historical Village
Aug. 13-14, 2022: Dexter Daze
April 30, 2022: Tiller's International Plow Day
The Teamwork & Timbers program has also traveled to Michigan State University for 4-H Exploration Days and Grandparents University and has appeared at festivals and agricultural conferences around the state. 
Download the Teamwork & Timbers venue brochure for more information.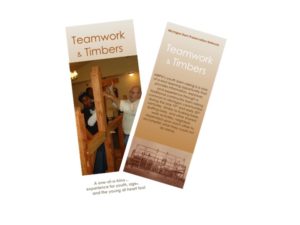 ---
https://www.facebook.com/mibarn/videos/372301273596519/
Kids help build Teamwork & Timbers model barn at the 2019 Northern Michigan Small Farm Conference.