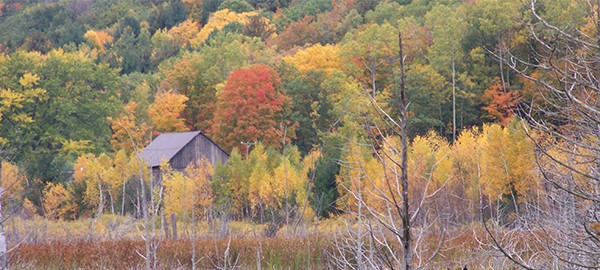 Self-Driving Barn Tour in Michigan's Thumb
Here's a self-driving tour you can do on your own any time. It goes through the Thumb's rural and agricultural landscape and has been curated just for you! Sites are identified—both drive-by and public sites like museums and markets—to get you out and about. It features a variety of unique and working barns as well as the Port Austin art barns and a few points of interest along the Thumb Quilt Barn Trail.
Towns: Gagetown, Caseville, Port Austin, Harbor Beach and Bad Axe in Tuscola and Huron counties
This is a DRIVE-BY TOUR — private barns ARE NOT open to the public!

Quilt barns on the tour include the Historical Society Museum in Caseville and the Empkie Farmstead in Port Austin, which has been in the same family for more than 150 years.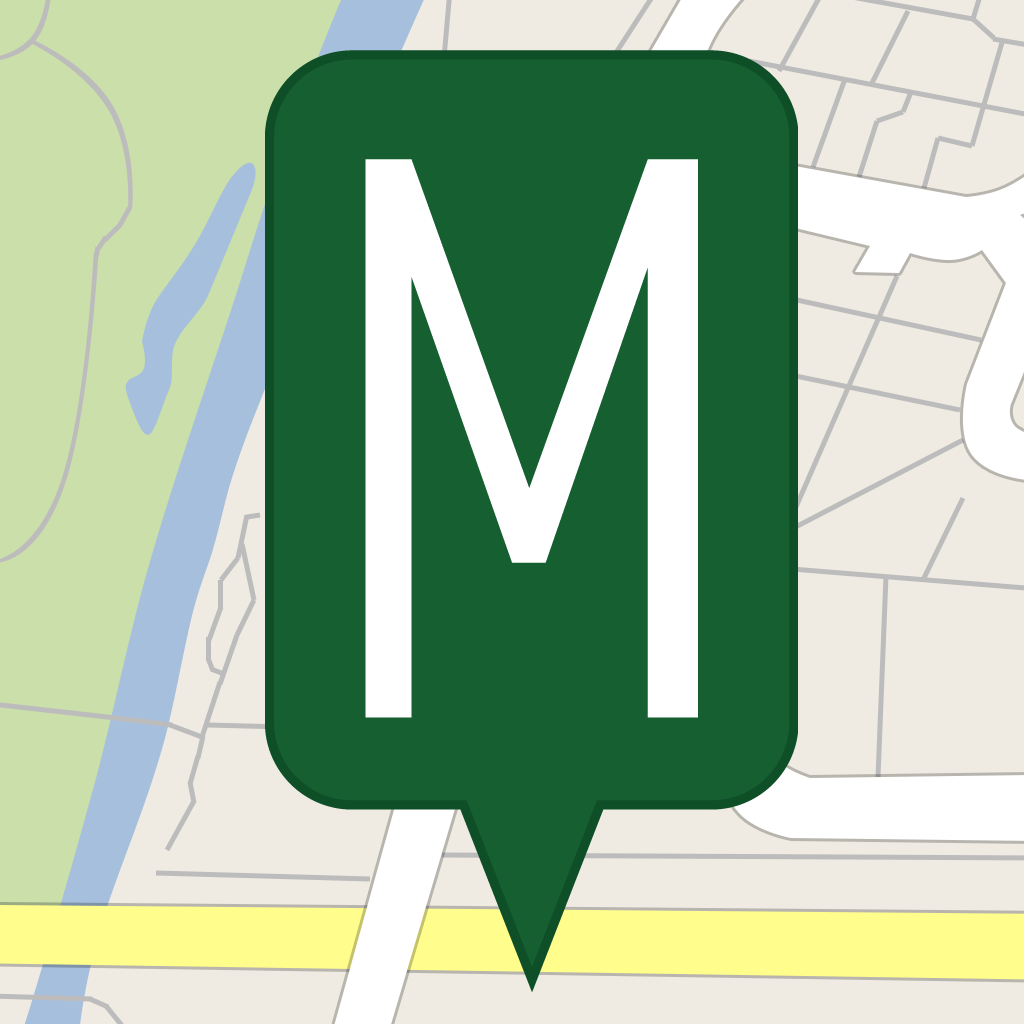 MBPN's Drive-by Thumb Barn Tour
Currently the tour is unavailable on the Map-N-Tour app, but we have made a version available with this link.
Click the number button on the map for the site you want to see. A picture and text will come up.
Click on the arrow icon to get driving directions.
Guidebook: To read or print out a copy of the 16-site itinerary, click here.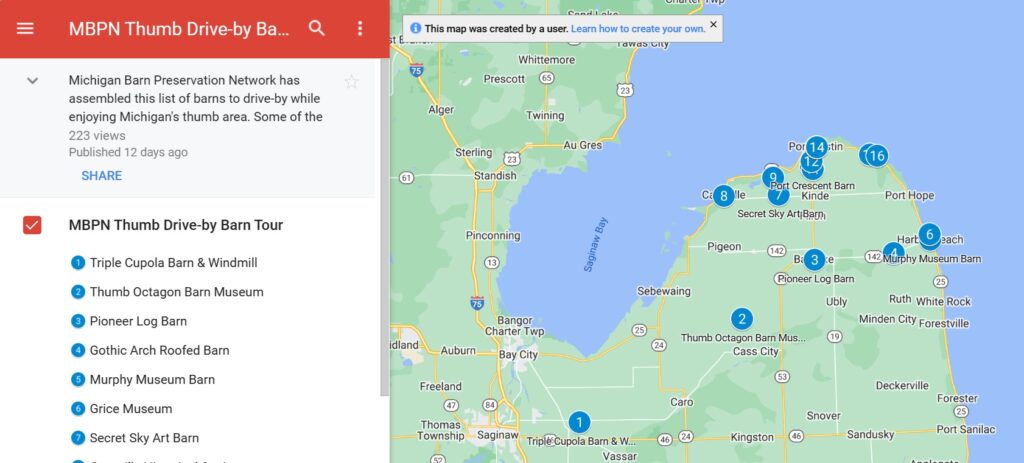 ---
Michigan Barn Preservation Network Tour Team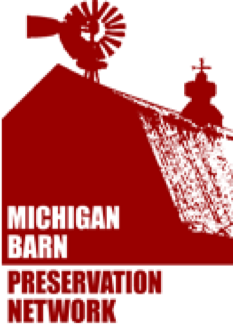 Past board member Stephanie White took on the curation of this tour and ventured wholeheartedly into planning, selecting, researching, organizing and driving the Thumb to make it happen!
Team members: Julie Avery, Tammis, Donaldson and Vera Wiltse.
Collaborators: Jim McLoskey, Thumb Area Tourism; Carl Osentoski, Huron & Sanilac EDC; Rose Putnam, Octagon Barn and Thumb Quilt Trail
---