May 31 – June 1, 2019
Michigan Barn Preservation Network Annual Conference
Friday Barn Tour in Ann Arbor area; Saturday Conference in Ypsilanti.
June 17-22, 2019
Sleeping Bear Dunes Barn Restoration Workshop
The 2019 barn restoration project will be held at the Miller Barn in the Port Oneida Rural Historic District, four miles north of Glen Arbor. This hands-on workshop, conducted by the Park Maintenance staff, will address hewn wood sills, concrete door thresholds and loft structural repairs. Participants are not required to be skilled in the building trades, though experience will be helpful and appreciated.

For information about registration and camping options, click here.
PAST EVENTS
January 25 & 26, 2019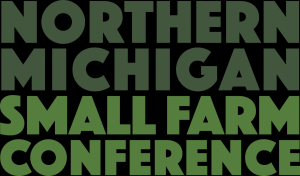 Northern Michigan Small Farm Conference
Michigan Barn Preservation Network was at the Small Farm Conference at the Grand Traverse Resort in Acme, Mich. on Jan. 25 and 26, 2019.
In addition to our exhibit at the trade show, we presented two programs — a Teamwork & Timbers demonstration and a Barn School workshop.
Board members Vera Wiltse, Steve Stier and Clare Koenigknecht worked with our young "Teamwork & Timbers" crew to raise a 1/4 size barn frame.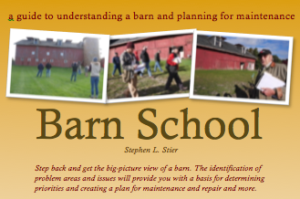 Also at the Small Farms Conference, Steve Stier and Tammis Donaldson led a "Barn School" workshop. They presented a process for investigating and assessing the condition and needs of a barn. Attendees gained an understanding that can be the basis for prioritizing needs and forming a plan for repairs, rehabilitation and preservation into the future.
More information about the Northern Michigan Small Farm conference: http://www.smallfarmconference.com