September 2019 Barn Schools
Spend a Saturday learning the names of barn parts and types and how to investigate and assess the condition of a barn to determine its needs. Sessions are being held up north and downstate.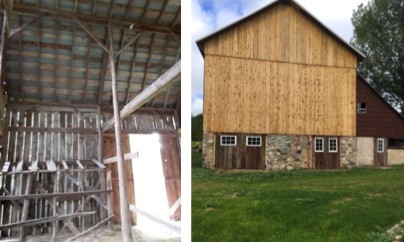 Sept. 14: Barn Workshop in Northern Michigan
Visit two very different barns and see different styles, different construction types, and learn names of the barn parts. Several different basic maintenance and repair approaches will be discussed and demonstrated.
9am Begin at the Pike Farm near Manton (Wexford Co.) and then move to Roell barn near Rapid City [Kalkaska Co.).
Lunch on-your-own in-route between venues.
Stone repointing demonstration will be a part of the day.
Presenter: Stephen Stier, retired barn contractor and MBPN Technical Committee Chair. Steve is a founding member of the MBPN. He has received a Lifetime Achievement Award from the MI Historic Preservation Network and a Michigan Heritage Award from the MSU Museum Traditional Arts Program for his work with traditional Michigan barns.
For more information and details contact: Steve Stier at stephenstier@gmail.com.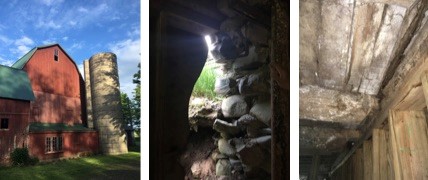 Sept. 28: Barn Workshop in Grass Lake (Jackson Co.)
Spend a Saturday learning the names of barn parts and how to assess the condition of a barn to determine its needs. Instructors will orient you to a checklist and process for evaluating the current condition of a barn.
Morning presenter. Local Architect Bob Cole will present on 2 late 1800's Barns.
Preparation will be made for the afternoon workshops.
Lunch – Picnic style in the barnyard. (Bring your own lunch. Drinks provided by the host. )
Afternoon hands-on activities: We will begin work on closing up a gap in the basement foundation wall at the earthen-ramp with rocks and mortar. We will also work on adding a support column at a rotted beam connection.
Presenters: Tammis Donaldson and Stephanie White partner in presenting this workshop. Both are MBPN Board members and architects. Tammis and Stephanie are involved in MBPN's Technical Committee.  Both have special interests in timber framing and have worked together and separately with traditional barn structures. 
For more information and details contact: Tammis Donaldson at tammis@ekocite.com.
Registration Fee & Process:  
Class size is limited and registration required. Confirmation will be sent to you along with directions.
Fee: $10 – member;  $50 – non-member (includes 1 year MBPN membership)
TO REGISTER ONLINE, CLICK HERE.
PAST EVENTS
June 17-22, 2019
Sleeping Bear Dunes Barn Restoration Workshop
Miller Barn in the Port Oneida Rural Historic District, four miles north of Glen Arbor, was the site of the 2019 restoration project. The hand-on workshop, conducted by the Park Maintenance staff, dealt with hewn wood sills, concrete door thresholds and loft structural repairs.
The purpose of the workshop is to teach restoration techniques to barn owners and those interested in how to work on timber and frame structures.
To inquire about the 2020 workshop, contact Kimberly Mann at Sleeping Bear Dunes NL: kimberly_mann@nps.org.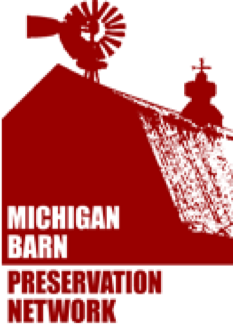 May 31 – June 1, 2019
Michigan Barn Preservation Network Annual Conference
See recap of Barn Tour in Ann Arbor area and Conference in Ypsilanti.
---
January 25 & 26, 2019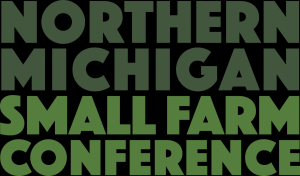 Northern Michigan Small Farm Conference
Michigan Barn Preservation Network was at the Small Farm Conference at the Grand Traverse Resort in Acme, Mich. on Jan. 25 and 26, 2019.
In addition to having the MBPN exhibit at the trade show, Vera Wiltse, Steve Stier and Clare Koenigsknecht facilitated a Teamwork & Timbers barn raising.
Technical Committee members Steve Stier and Tammis Donaldson led a "Barn School" workshop to help owners assess the condition of their barn and plan for repairs, rehabilitation and preservation into the future.
For information about next year's Northern Michigan Small Farm conference, go to: http://www.smallfarmconference.com.