January 25 & 26, 2019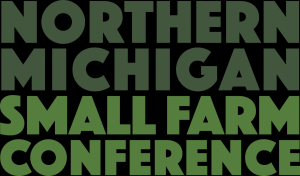 Northern Michigan Small Farm Conference
Michigan Barn Preservation Network will be present at the upcoming Northern Michigan Small Farm Conference at the Traverse Resort in Acme, Mich. on Jan. 25 and 26, 2019.
This group and MBPN have overlapping interests as many small farms are using historic farmsteads.
This year in addition to a booth in the trade show — sharing information and talking with attendees about traditional barns and rehabilitation, we will be involved in several programs:
Friday, January 25th 
Teamwork & Timbers Youth Program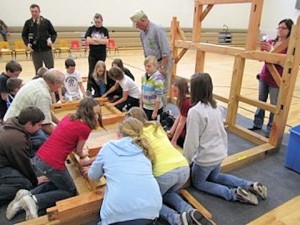 Vera Wiltse will lead youth workshops about timber-frame structures that will include classwork presentations and hands-on timber frame raising.
Saturday, January 26th – Barn School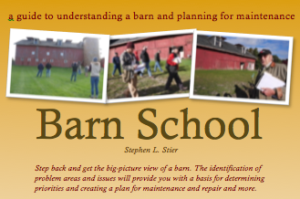 Stephen Stier and Tammis Donaldson will lead a workshop "Barn School," piloted during 2016 and 2017 as a process that any interested person can use to investigate and assess the condition and needs of a barn. With a little training, attendees will gain an understanding that can be the basis for prioritizing needs and forming a plan for repairs, rehabilitation and preservation into the future. This process can provide an orientation and confidence to work through a review process providing an overview of stability needs and issues and provide a basis for discussions with contractors.
More information about the Northern Michigan Small Farm conference: http://www.smallfarmconference.com