COMING EVENTS
2022 MBPN Annual Conference
Mark your calendar for the "Comeback Conference" on Saturday, March 5, 2022 at MSU's Kellogg Center in East Lansing.
PAST EVENTS
Michigan County Poor Farms – A Virtual Presentation
Tuesday, Oct. 19, 2021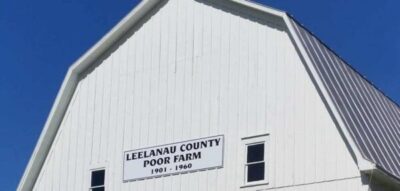 Long before the advent of modern social welfare, county governments in Michigan maintained poorhouses or poor farms. These facilities became both self-sustaining entities and refuges for a county's poor, elderly and destitute.
Access the recording on the Library of Michigan YouTube Channel.
This MBPN 2021 Barn of the Year was restored by the Leelanau County Historic Preservation Society.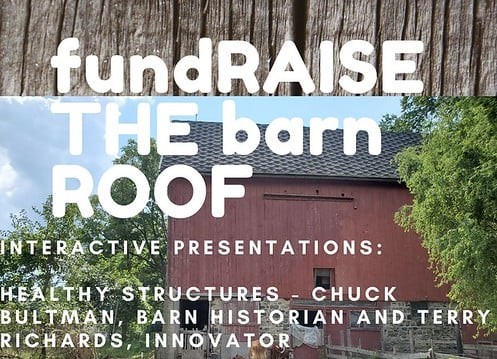 Sunday, Oct. 17, 2021
Location: Community Farm of Ann Arbor, 1525 S. Fletcher Rd, Chelsea, MI
The Community Farm of Ann Arbor hosted a fundraiser to replace the roofs on their historic barns. MBPN member, architect and barn historian Chuck Bultman, along with Terry Richards, presented "Healthy Structures," an interactive talking tour. The festivities included children's activities as well as contra dancing with music by local band "Nutshell" and local dance caller Drake Meadow.
Saturday, Sept. 25, 2021
Location: Hadley Mill Museum, 3633 S. Hadley Rd, Hadley MI (Lapeer County)
This event designed for families, history buffs, and those who simply want close-up look at the local barns and farms included a Farm Hop starting from the Hadley Mill Museum. Equipped with a map, guests on the self-guided barn tour enjoyed an engaging perspective of several area properties integral to farming in this region. Other Hadley Homestead Harvest Day activities — music, food trucks, art fair, etc. — were held on the grounds of Le Fleur Decor store and garden.
For more information, call 810-797-4026.
In addition…The Hadley Township Historical Society, in collaboration with the Michigan Barn Preservation Network, featured Farms, Barns, and Yarns, a presentation by "Barn-Man" Jim Mulvany on Sept. 2 that attracted a record-breaking audience.
Romeo Barn Tour
Sept. 18, 2021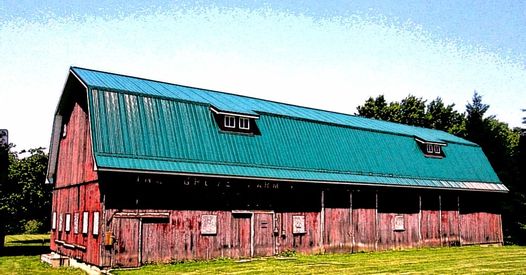 The Romeo Historical Society sponsors an annual barn tour on the third Saturday in September that starts from the Romeo Community School Administration Building at 316 N. Main St. This year the tour featured 8 sites and 13 barns. For more information, contact the Romeo Historical Society at 586-752-4111.
Fall Family Days at the Thumb Octagon Barn
Sept. 10-12, 2021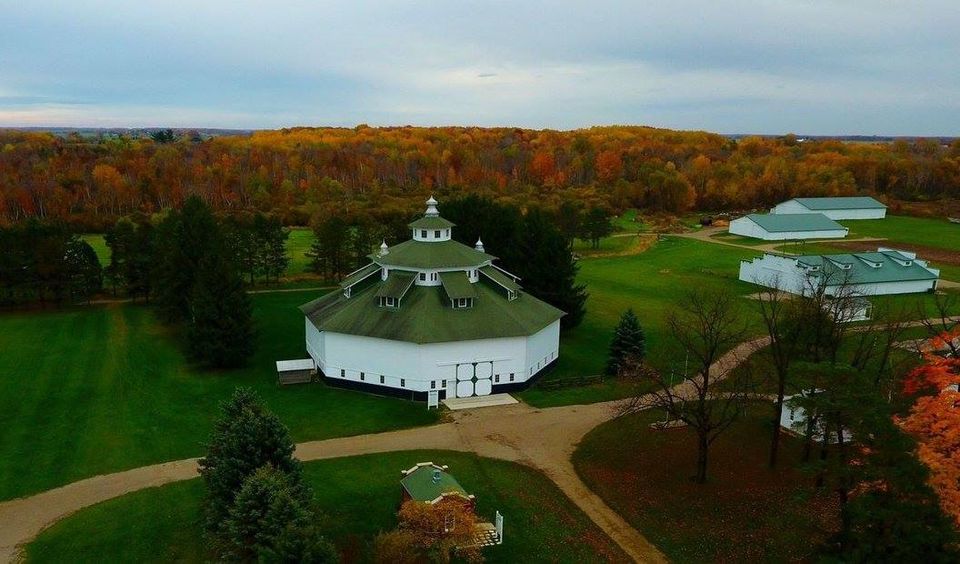 The Thumb's premier barn festival is held the weekend after Labor Day. It kicks off with the Fish Fry on Friday night, followed by two days of family events on Saturday and Sunday. The MBPN exhibit and timber-frame model barn are displayed in the barn museum during the festival.
Information is posted at the Museum's website and Octagon Barn Facebook Page. Contact MBPN member Rose Putnam, who co-chairs the event for Friends of the Thumb Octagon Barn, at 989-444-9574.
Exhibit at Ella Sharp Museum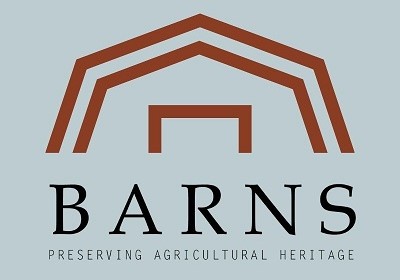 From Dec. 12, 2020 to Sept. 12, 2021, the Ella Sharp Museum in Jackson hosted a special exhibit showcasing the beauty and history of barns as documented by artists, preservationists and multi-generational farmers.
Our Wooden Built Heritage: Structural Evaluation of Existing Timber Structures
May 6, 2021 at 1:00 pm

Tom Nehil, of Nehil-Sivak Structural Engineers, presented acceptable practices for evaluating existing structures, and explained why it is necessarily different than design of new timber structures. This webinar sponsored by the Michigan Historic Preservation Network benefitted engineers and investigators directly involved in structural assessments and also owners, architects, and builders wishing to understand the process better and hire the work done well. (Photos courtesy of MHPN and Tom Nehil)
Stamp Out Barn Loss!

Virtual Gathering on Barn History and Preservation Trends
In celebration of the U.S. Postal Service's January 24, 2021 issuance of a new set of barn stamps for postcards, the New Hampshire Preservation Alliance held a virtual gathering for barn preservation groups across the country.
It featured a panel of nationally recognized barn experts discussing what old barns mean to our communities, trends in barn preservation and practical ideas for stewardship. An award-winning fiddle player opened and closed the program.
The 36-cent Barn postcard stamps celebrate the beauty and history of American barns. Each stamp reflects one of the four seasons: a round barn surrounded by the hazy light and warm colors of fall; a gambrel-roofed barn in summer; a forebay barn in early spring; and a Western barn on a winter's night. See announcement by USPS.

Raising the Roof on Michigan's Barn Heritage
Tuesday, Jan. 5, 2021, Noon to 1 pm
Live-stream lecture by Jim Mulvany, Barn Historian and Michigan Barn Preservation Network Board Member
History Hounds® Lecture Series hosted by the Historical Society of Michigan (HSM)
---

Dec. 10, 2020 at 1:00 pm
The webinar covered a brief history of barns in Michigan, barn terminology and parts, and free to low-cost fixes barn owners can do to help their barn structures. Replay available here.
Presenters: MBPN Technical Committee – Steve Stier, Tammis Donaldson and Stephanie White
Host: Michigan Historic Preservation Society – Mallory Bower
For more information about Barn School Workshops, click here.
---
Sleeping Bear Dunes Barn Workshop
June 15 – 19, 2020
This favorite annual workshop was cancelled in 2020 and was not scheduled in 2021. Likely the program will resume in 2022.
We will return to the Miller Barn at Port Oneida to complete the additional timber floor beams and framing that we discovered while repairing the main threshing floor. There is still work to do to repair the deteriorated loft floor as well above the milking parlor. Work will also include repairing the animal stalls, and wood window and door repairs will also be on the agenda as well.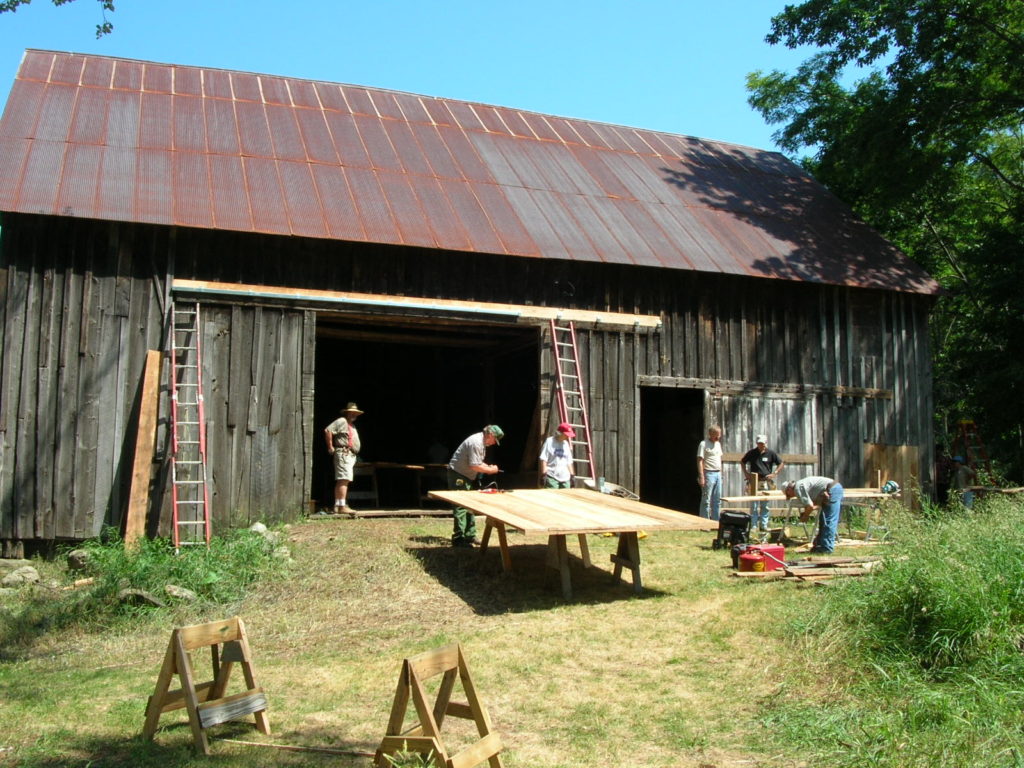 We will again offer camping on site at Miller Barn. The park campground is also available as an online reservation that you must make yourself and pay for in advance starting no earlier than 6 months prior to the first day you intend to camp. Please go to recreation.gov to make and pay for those reservations on your own. Once you attend the barn workshop, the camping fees will be reimbursed to you.
Click here for the registration form. For more information, contact Kimberly Mann at Sleeping Bear Dunes Nationl Lakeshore: kimberly_mann@nps.org.
---
Saturday, Feb. 29, 2020
The 2020 MBPN Annual Conference was held at Kellogg Center in East Lansing. Program Recap
---

In 2021 the Northern Michigan Small Farm Conference was held Feb. 17 – 21 as a virtual event. The Michigan Barn Preservation Network was an exhibitor at the Jan. 24-25, 2020 conference held at the Grand Traverse Resort in Acme.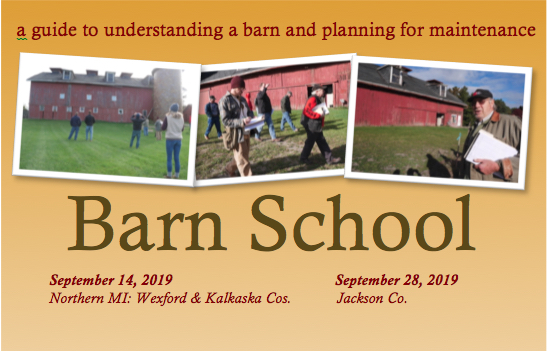 Participants spent a Saturday assessing the condition and stability of a barn to determine its needs. They learned about barn architecture, construction, maintenance and repair approaches.
Sept. 14 in Northern Michigan (Wexford and Kalkaska counties): Workshop included a stone repointing demonstration. Instructors: Steve Stier and Tammis Donaldson.
Sept. 28 in Grass Lake (Jackson County): Projects included closing a gap in the basement foundation wall and adding a support column at a rotted beam connection. Instructors: Tammis Donaldson, Stephanie White and Steve Stier.
To inquire about future Barn School programs, contact: Steve Stier at stephenstier@gmail.com.
---
Romeo Barn Tour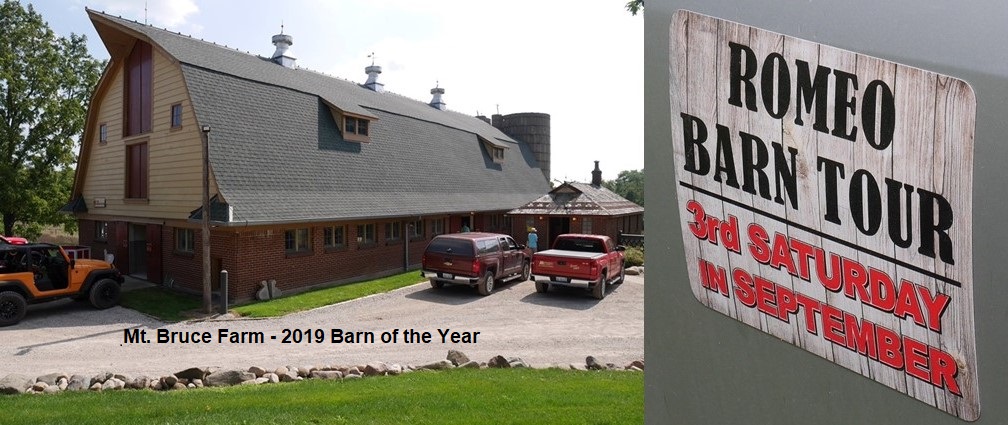 One of the seven featured barns in 2019 was a Michigan Barn Preservation Network "Barn of the Year" awardee. Mt. Bruce Farm, on Bordman Rd in Bruce Township, received the honor in 2019 for the owner's stewardship and preservation effort to maintain the barn's condition and outstanding character.
---
Click here for Teamwork & Timbers schedule at local festivals and events.