---
2023: MBPN Fall Barn+ Bus Tour

Date: Tuesday, Oct. 3, 2023, 9am to 5pm
Location: N. Isabella and Clare Counties
Cost: *Member Rate – $60
We're calling this year's bus tour – Barns Plus! In addition to the usual sampling of barn restorations, we'll visit a steel siding manufacturing facility and two barns that now serve as event venues.
Starting Point – We'll gather at Lifetime Metal Sales in Rosebush and get started with coffee and some Cops and Donuts treats. You'll be interested to learn why this metal siding company has the name "Lifetime" and how they help barn owners around the state.
After the facility tour, we'll head to Tobacco Ranch in Clare. This rental property has a fascinating history which will be explained by a docent who will give a brief overview of the Purple Gang and their influence in the City of Clare.

Lunch Stop – Our hosts at the White Barn Venue will provide homemade sandwiches, salads and goodies in a souvenir lunch bag. The barn owner will tell us about the journey he took to make this barn into a site for receptions, reunions, parties and meetings.
Afternoon Barn Visits – The last portion of the day's journey will be visiting 3 barns within 3 miles of each other. First is a huge, three-floored structure with a huge history. Next, we will go to Concordia Hills, a 2021 Barn of the Year, before taking a short trip around the corner to our last barn, which is a work in progress.
*MBPN membership is required. If you're not a current member, go here to join or renew.
---
Bus Tour Registration
Online registration is closed. Call Vera Wiltse at 989.465.1216 to check on availability.
---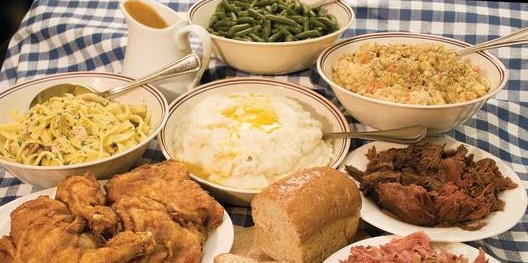 Coming into town the day before?
We're gathering at Country Side Dinners for a traditional Amish dinner of simple fare on October 2nd. This site also has a barn you are welcome to visit. Location will be given to registered guests prior to event.
Date and Time: Monday, Oct. 2 from 5:30-7:30pm
THIS EVENT IS SOLD OUT.
---
Want a Self-Driving, Anytime Barn Tour?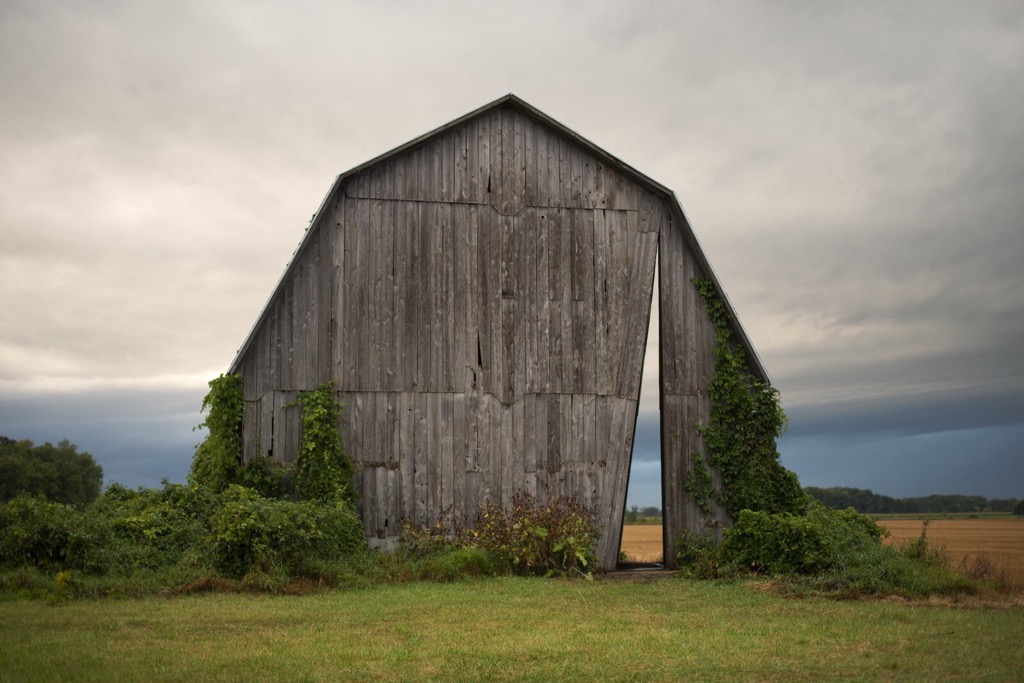 The Thumb Drive-by Barn Tour in Tuscola and Huron counties is an option if you want to explore on your own. The itinerary includes farms, markets and local history museums in Gagetown, Caseville, Port Austin, Bad Axe, Harbor Beach and Port Hope.
You'll see the Port Austin art barn installations (Pictured: Secret Sky by artist Catie Newell) and quilt art barns.
---
Touring Restored Barns
Want to travel the countryside and see Michigan barns up close? Join up with the Michigan Barn Preservation Network for a day of touring with fellow barn enthusiasts and visit with owners at the featured sites.
You'll learn about barn styles and architecture, timber framing and other traditional construction methods as we explore the current use of old barns and the potential for saving or repurposing old structures.
And if you are wondering how to fix up your barn, you can get plenty of ideas on our barn tours. Many old barns have the same problem areas and you can talk to builders, preservationists and barn owners who have solved these problems.
MBPN membership gives you priority registration for barn bus tours.
---
Past Tours
2022: NORTHEAST MICHIGAN – A Visit to the "Other Up North"
Alpena was the starting point for our all-day bus barn and fall color tour on Saturday, Oct. 15, 2022 in Alcona, Alpena and Presque Isle counties bordering Lake Huron on the east side of northern Michigan.
The itinerary featured seven barns representing different styles and examples of historical preservation for either agricultural or adaptive uses. Highlights included stops at AJ's Berry Farm, the Elowsky Grist Mill, Somers Centennial Farm and Purple Wild Goat Farm (pictured below).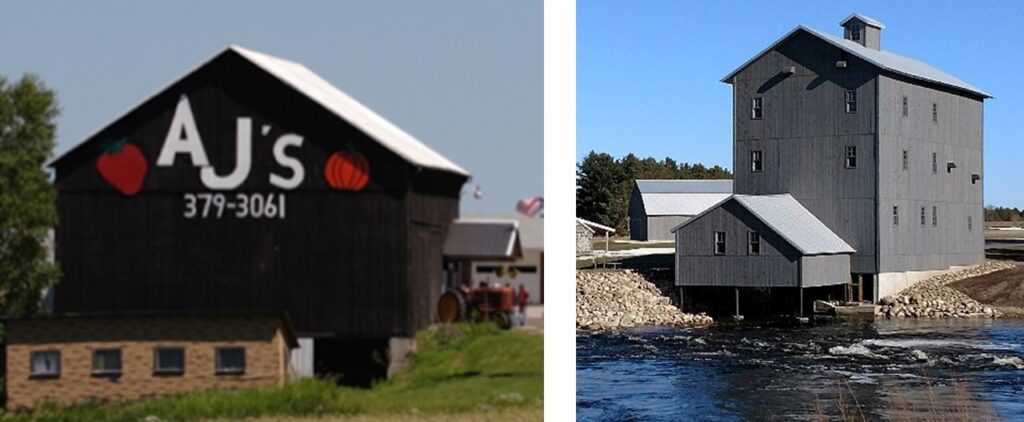 AJ's Berry Farm, 15 miles west of Alpena on M-32, is a popular U-pick site and pre-picked farm market for seasonal fruits and vegetables as well as maple syrup, jams and baked goods. Autumn activities include the corn maze, pumpkin launch and hayrides.
Elowsky Grist Mill, just south of Posen in Presque Isle County, is on the property of Hemlock Hills at Mill Pond event venue. Inside, you'll see 150 years of grist milling history, with generations of equipment used to convert the grain grown on local farmland into flour.

Somers Barn has a striking fieldstone silo and barn foundation that supports a typical timber frame barn. An abundance of nearby fieldstone has resulted in many impressive structures in the area. This Michigan Centennial Farm is a showplace on the Alcona County Quilt Barn Trail.
Purple Wild Farm, also in Alcona County, has a round-roof barn. It is owned by Barb Halazon and Marge Coppone, who raise Nubian goats and Highland cattle. Roger Bateson of MJ's Complete Barn Service will describe his repair work on the roof and how they saved this barn.
See all seven barns on 2022 Tour.
---
Other Previous Tours
2021 – Hadley Farm Hop (Self-driving tour on Sept. 25 hosted by Hadley Historical Society)
2020 and Beyond – Fall Color Tour in Michigan's Thumb (This anytime, self-driving tour with the Map-N-Tour app as your guide features 12 rural sites — working, quilt and art barns as well as museums and a farmers market. Get the Map-N-Tour app free from Google Play or the App Store.)
2019 – Spring Barn Tour in Washtenaw County (Ann Arbor-based bus tour)
2018 – Spring Barn Tour in Mid-Michigan (Bus tour in Clinton and Ionia Counties)