The Barn of the Year program annually honors existing Michigan barns that exemplify outstanding character in our state. Over the past two decades, a total of 74 barns from across Michigan have been recognized for their unique qualities and/or preservation efforts.
2019 Submissions Now Open
The Michigan Barn Preservation Network (MBPN) is requesting submissions for the 2019 Michigan Barn of the Year Awards, which will be presented at the 24th Annual Conference, Barn Tour and Meeting this spring in Ann Arbor.
Nominations are open to the public and all are encouraged to join the effort to identify potential nominees and assist in submitting applications.
Submission deadline: March 1, 2019.
Eligibility:
Nominated barns must have been built before 1957 and be in-use, either for continued agricultural use or adapted for other uses.  Barns must retain their overall appearance-both interior and exterior barn characteristics.
The categories in which awards are presented are for barns in use for:
Continuing Agricultural Use

Family (Private), Non-Profit or Commercial

Adapted to Other Uses

Family (Private), Non-Profit or Commercial
Barns will be judged for (1) completeness of information presented in the application, (2) sensitivity and integrity of repairs or modifications, (3) visual appeal, (4) creativity, (5) thoroughness of work and (6) effort expended to repair and maintain.
Four items are required for the submission:
A completed application form
A written narrative
Photographs
A completed Michigan Barn & Farmstead Inventory
Click here to review and print out the application. Or request a hard copy by contacting the program chairman, Keith Anderson.  E-mail: klanderson42@gmail.com or Mobile: 616-540-6701. Nominations must be postmarked by March 1, 2019.
#  #  #
2018 Winners
Five Barns of the Year were recognized last year in three categories: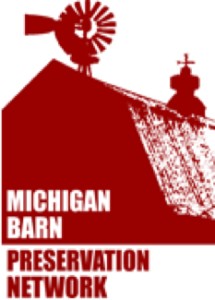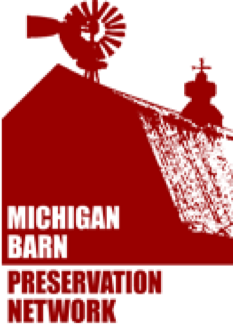 Continued Agricultural Use:
Lundberg Barn—Dimondale, MI in Eaton County.  Owners:  Keith, Pat & Kay(Ardis) Lundberg
Mayo Barn—Ortonville, MI in Oakland County.  Owners:  David & Kathleen Mayo
Private Adaptive Use:
Moser/Craig Barn—New Sewickley, PA in Beaver County.  Owners:  Art & Liezel Moser Craig
Bruins Barn—Allendale, MI in Ottawa County.  Owner:  Tom Bruins
Non-Profit Adaptive Use:
White Dove Barn—Hillsdale, MI in Hillsdale County.  Owned by White Dove Ministries
You can see 2018 photos and winning barn information here.