Now accepting applications for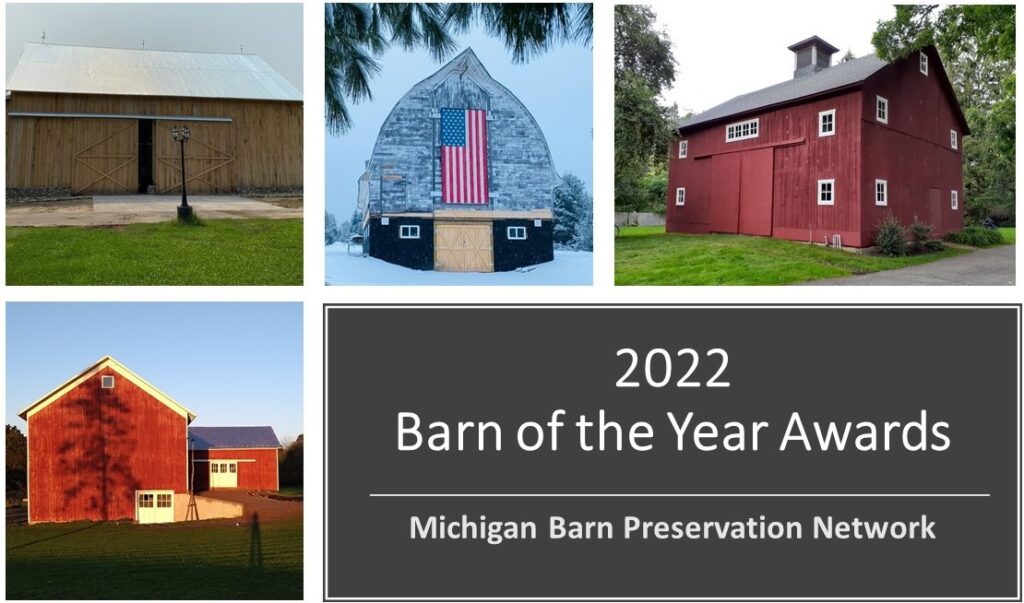 101 Barns: Awards Program Reaches Milestone
Six barns took top honors at the Michigan Barn Preservation Network Annual Conference on March 5, 2022, bringing the number of "Barn of the Year" designations in the program's 27-year history to 101.
The program recognizes restored Michigan barns that exemplify outstanding character. By honoring the preservation efforts of barn owners, we encourage others to take on stewardship to save more of these historic icons.
​2022 Barn of the Year Winners
American Boy Farms (Continuing Agriculture Use – Family)      
Owners – Toni & Josh Johnson, of Cheboygan, and

Perry Neuman, barn restorer
Weisberg Barn (Adapted to New Use – Family)      
Owners – Matthew & Joan Weisberg, of Milford, and 

Dean Sutton, JDS Historical Preservation & Restoration
Olde Stone Porch Wedding Venue (Adapted to New Use – Commercial)     
Owners – Warren, Sharon and Kiel Conley, of Ionia
Griffin Barn at Ogemaw County Fairgrounds (Adapted to New Uses – Non-Profit)      
Donor – Bob Griffin, Jr. and Family
Historic Farmstead Preservation Awards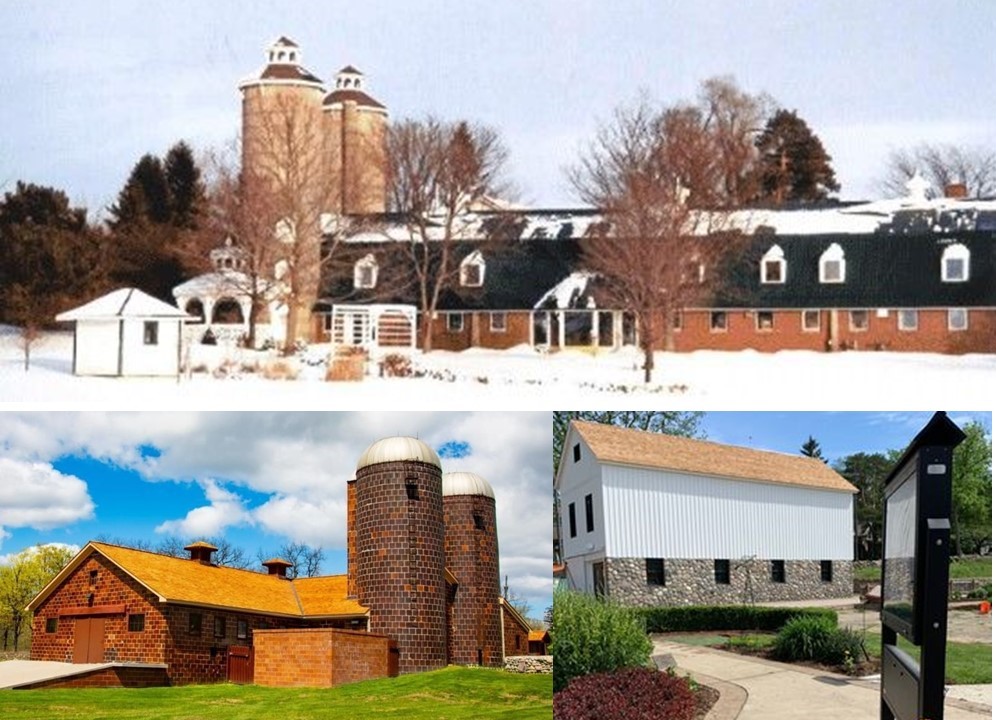 Maxwell Farms & Stony Creek Veterinary Hospital
Owners: Dr. Case & Peg Hoonhout, of Washington Twp.
Category: Farmstead Adapted to New Uses – Commercial and Family
Rochester Hills Museum at Van Hoosen Farm
Museum Manager: Patrick McKay
Category: Farmstead Adapted to New Use – Non-Profit
Click here to learn more about the award winners.
Also see the Spring 2022 Newsletter for stories about the barns on pages 4 – 6.
---
The Three Questions We're Most Often Asked…
Q. Is there any funding for barn restoration?
The Michigan Barn Preservation Network keeps tabs on funding opportunities in the form of grants, tax credits and low-interest loans. Click here for the latest information about organizations and programs that provide some kind of assistance.
Currently there are no governmental grants in Michigan to help private owners of barns with restoration or repair of their personal property. Work on barns which are owned by municipalities, nonprofit organizations or other public entities may be eligible for consideration for grants and awards through governmental and foundation programs. Listing on the National or State Register of Historic Places is a requirement for most grants.
Q. How can I find someone to fix my barn?
There are people all across Michigan who do repair work on old barns. Some do historically accurate timber frame work. Some do structural reinforcement by using cables. Some specialize in installing steel roofing and siding. Many will repair anything from foundation to cupola.
Our website provides a Contractor's List as a place for barn owners to start looking for help.
Also check out Tom Irrer's article about finding and vetting contractors.
Q. Why are barns red?
MBPN Board Member Keith Anderson offers several practical and cost-effective reasons why red became the dominant color of early barns.  See article.
---


The Summer-Fall 2022 issue features the upcoming MBPN Fall Color and Barn Tour in Alpena and Farm Hop in Hadley Township as well as news about barn preservation projects and success stories statewide.
---
Michigan Virtual Barn School:
The Basics
The YouTube channel of the Michigan Historic Preservation Network features a virtual barn workshop presented by the MBPN Technical Team (Steve Stier, Tammis Donaldson and Stephanie White). It covers a brief history of barns in Michigan, barn terminology and parts, and free to low-cost fixes barn owners can do. View Webinar Replay
The Barn School also offers hands-on, field workshops. For example, Steve Stier recently conducted a pop-up Barn School at two barns in Leelanau County to address problems with poured concrete foundations. Learn more about the Barn School here.
---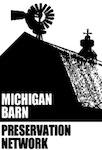 Welcome to the Michigan Barn Preservation Network (MBPN), a volunteer-based, statewide nonprofit dedicated to promoting appreciation, preservation, and rehabilitation of Michigan barns, farmsteads, and rural communities.
We are committed to the rehabilitation of barns for agricultural, commercial, public, and residential uses. Adapted re-use is a significant strategy for barn preservation – all structures need a reason for being.
MBPN fosters the sharing of barn experiences and resources with this website and through educational events, recognition programs, connections and collaboration. 
Barns symbolize positive qualities of American character: strength, honesty, endurance, security and family stability. They remind us of our heritage and help tell the story of rural life. They serve as landmarks while fulfilling the purpose for which they were originally designed, housing agricultural products and animals. With maintenance and some adaptations, they can serve us well for many years to come.
Mission: Promoting Appreciation, Preservation and Rehabilitation of Michigan Barns, Farmsteads and Rural Communities since 1995.